Growing & Harvesting
The Savage Redline is born of many decades spent growing and harvesting pecans. This rugged equipment is built to provide many years of service in the demanding orchard environment. Our Redline Equipment includes an extensive range of shakers, cleaners, blowers, sprayers, rakes, sweepers and harvesters. (click below)

Cleaning up the Harvest
The Savage Grayline equipment does the hard work of transforming tons of nuts, leaves, sticks, dirt, and rocks into tidy sacks of clean, marketable nuts. We manufacture many sizes of stick removers, sizing reels, de-stoners, de-hullers, belt & bucket elevators, grading tables, and aspirators. (click below)

Cracking & Shelling
Our Silverline equipment is designed to efficiently process your nut crop. A Savage Silverline processing plant produces clean, consumer- ready nuts and can be scaled to suit any size operation. This line includes a variety of pecan crackers, shellers, meat sizers, bucket elevators and inspection tables. (click below)
Latest News
Please note our change of address:

Although we haven't moved our offices or manufacturing facility, our official mailing address has changed. From this point forward, please send any physical correspondence to Savage Equipment, Inc., 1020 N. Industrial Rd., Madill OK, 73446
We've built our first-ever row harvester!
The first prototype was on display at the Texas Pecan Growers Conference. Now we're in production of the first few models. Check it out on our YouTube channel by clicking here.
Pecan
i

Country

i

News

View the latest edition of our quarterly newsletter by clicking the image below.

If you'd like a copy sent to your email address every three months, click below, then send the email message that pops up. We promise NOT to share your email address with others or bother you with marketing messages.
Welcome to Savage Equipment!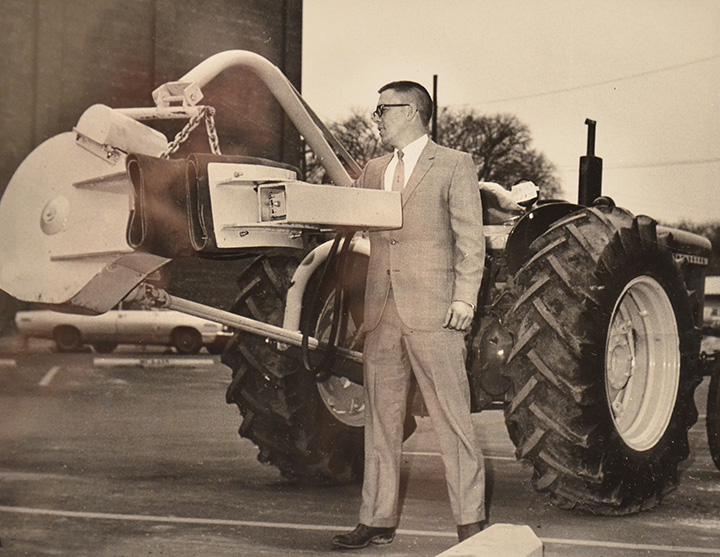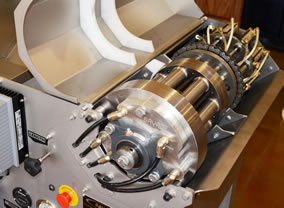 Since the 1960's, Savage Equipment has been honored to serve the nut-growing community by crafting world-class, innovative equipment. We started out producing the first pecan tree shaker that was affordable for the small pecan grower. Nearly five decades later, Savage covers the world of pecan equipment like nobody else. From shakers to shellers--from Augusta to Australia‒Savage Equipment is getting the job done.
We've built our success on three guiding principles: Innovation! We strive to make each new product truly revolutionary. Value! We design equipment to last longer, do more and cost less; and we never forget the small growers in our industry. Relentless improvement! By putting our equipment to work in our own pecan operations and listening to other growers and shellers, we're able to apply what we learn to continually improve our products.
We may be delivering equipment all over the world now, but we still build it with the same commitment to quality, right here in southern Oklahoma. We would love for you to come visit us.