World's finest nut-harvesting, cleaning and processing equipment
three lines of Savage equipment

orchard equipment
The Savage Redline is born of many decades spent growing and harvesting pecans. This rugged equipment is built to provide many years of service in the demanding orchard environment. Our Redline Equipment includes an extensive range of shakers, cleaners, blowers, sprayers, rakes, sweepers and harvesters.
Click photo above to see REDLINE Equipment.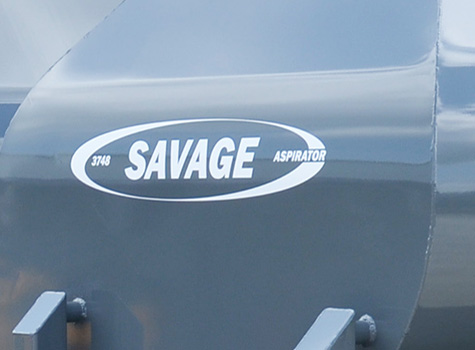 cleaning equipment
The Savage Grayline equipment does the hard work of transforming tons of nuts, leaves, sticks, dirt, and rocks into tidy sacks of clean, marketable nuts. We manufacture many sizes of stick removers, sizing reels, de-stoners, de-hullers, belt & bucket elevators, grading tables, and aspirators.
Click photo above to see GRAYLINE Equipment.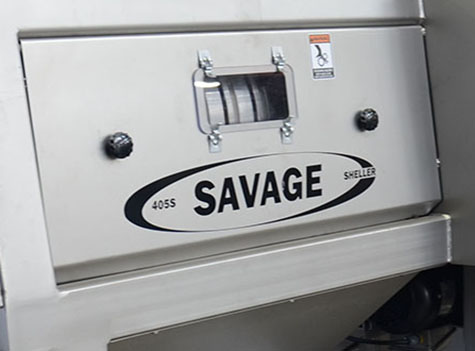 shelling equipment
Our Silverline equipment is designed to efficiently process your nut crop. A Savage Silverline processing plant produces clean, consumer- ready nuts and can be scaled to suit any size operation. This line includes a variety of pecan crackers, shellers, meat sizers, bucket elevators and inspection tables.
Click photo above to see SILVERLINE Equipment.

About us
Since the 1960's, Savage Equipment has been honored to serve the nut-growing community by crafting world-class, innovative equipment. We started out producing the first pecan tree shaker that was affordable for the small-scale pecan grower. More than five decades later, Savage covers the world of pecan equipment like nobody else. From shakers to shellers, from Augusta to Australia, Savage Equipment is getting the job done in the pecan orchard, the cleaning barn and the processing plant. We may be delivering equipment all over the world now, but we still build it with the same commitment to quality, right here in southern Oklahoma. We would love for you to come visit us at any of our three locations.

Value
We design and manufacture equipment to last longer, do more and cost less; and we never forget the small growers in our industry.

innovation
We strive to make each new product truly revolutionary. We craft machinery that makes farm operations and processing more efficient and more economical.
relentless improvement
By putting our equipment to work in our own growing, cleaning and processing operations, and listening to others in the industry, we can apply what we learn and continually improve our machines.
staying humble
We consider ourselves blessed to have served in this community for so many years. We appreciate every customer and friend that has trusted us over the years, and we strive to live up to our reputation for integrity in business.
---
latest news
A more "normal" year in the pecan industry
It has been a joy and relief to be able to meet in person with our friends in the pecan community at conferences this year. The recent Texas Pecan Growers Conference was a great success and another valuable opportunity to meet with our pecan family. We look forward to the Arizona Conference August 25-26 and the Pecan Shellers Conference in D.C. September 12-13.
Savage plays host to the Oklahoma Field Day!
It was a pleasure for the Savage familly to host the Oklahoma Pecan Field Day at their Hauani Creek Orchards recently. Over a hundred pecan folks joined us for a morning of learning, fellowship and great barbecue.

Savage Locations are hiring.
Savage Equipment, in Madill, Oklahoma, is hiring welders and machinists. Savage of Georgia in Baconton, GA is also hiring. If you'd like to be part of the Savage team, apply in person or visit our Careers page on this website.

we also sell machines for other quality manufacturers.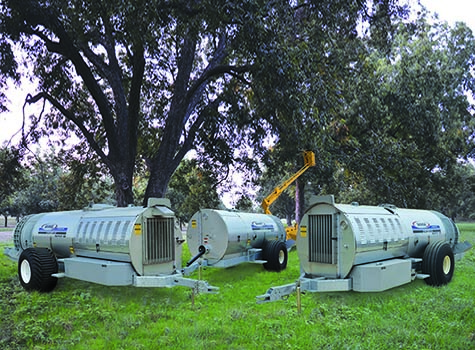 nelson manufacturing
In addition to SAVAGE's broad range of PTO-driven orchard sprayers, we offer the NELSON-HARDIE line of stainless-steel sprayers, both engine driven and PTO driven. We also offer NELSON's versatile TREE SQUIRREL pruning tower and the ORCHARD CAB protective enclosure for your tractor.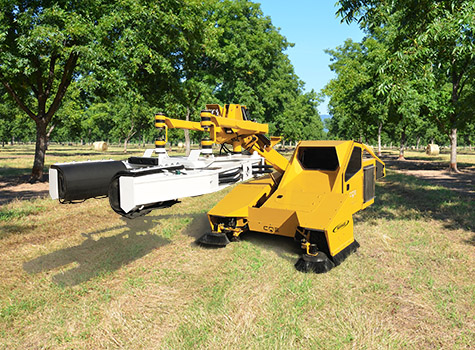 coe orchard equipment
SAVAGE is proud to offer COE's rugged, powerful, state-of-the-art tree shakers. The M-7 mono-boom shaker and the incredibly fast S-7 side-mount shaker are winning over nut growers across the nation and around the world. The comfortable, ergonomic cab and the flexible, user-friendly controls make shaking more enjoyable.
website navigation
Call, email or drop by
We're always glad to hear from our customers or folks that just have a question or comment. Please send us a message or give us a call. We WILL NOT share your contact information with anyone.
sign up for our quarterly newsletter
Four times each year, we publish PECAN COUNTRY NEWS. To see our latest edition, click on the image below. If you'd like to get this newsletter in your email each quarter, fill out the form to the right and select the "Yes, please!" button.