grayline orchard equipment
Click on any image below to learn more.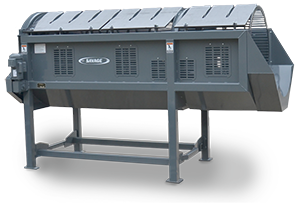 In-shell Sizer
Savage Sizing Reels rapidly sort nuts by size. These sizes can be configured to your unique requirements--as few as two sizes, or as many as five. These machines are also used to clean pecans of dirt, small rocks and other debris.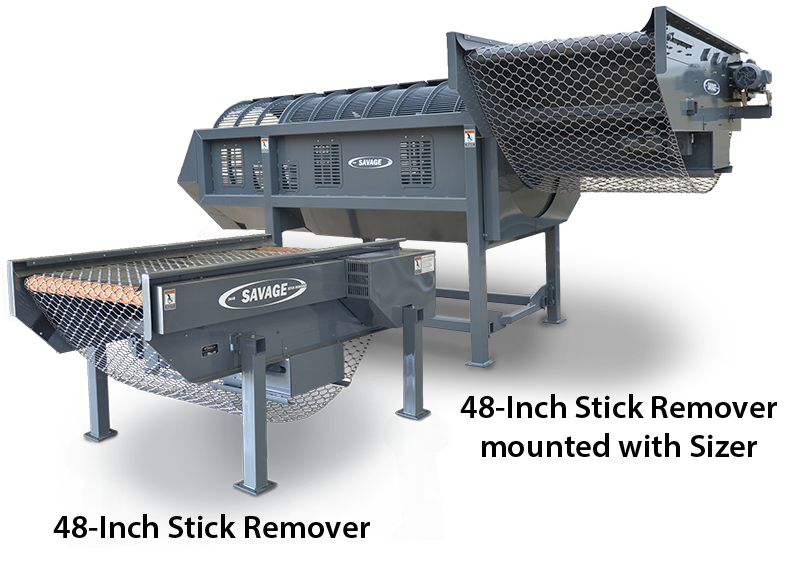 Stick Remover
The Savage Stick Remover often serves as the essential first stage of a complete nut-cleaning plant. It is designed to quickly and efficiently remove sticks and larger pieces of debris from the harvested product. Our latest generation Stick Remover is more efficient than ever, and it can be mounted in tandem with our Sizer/Cleaning Reel as shown above.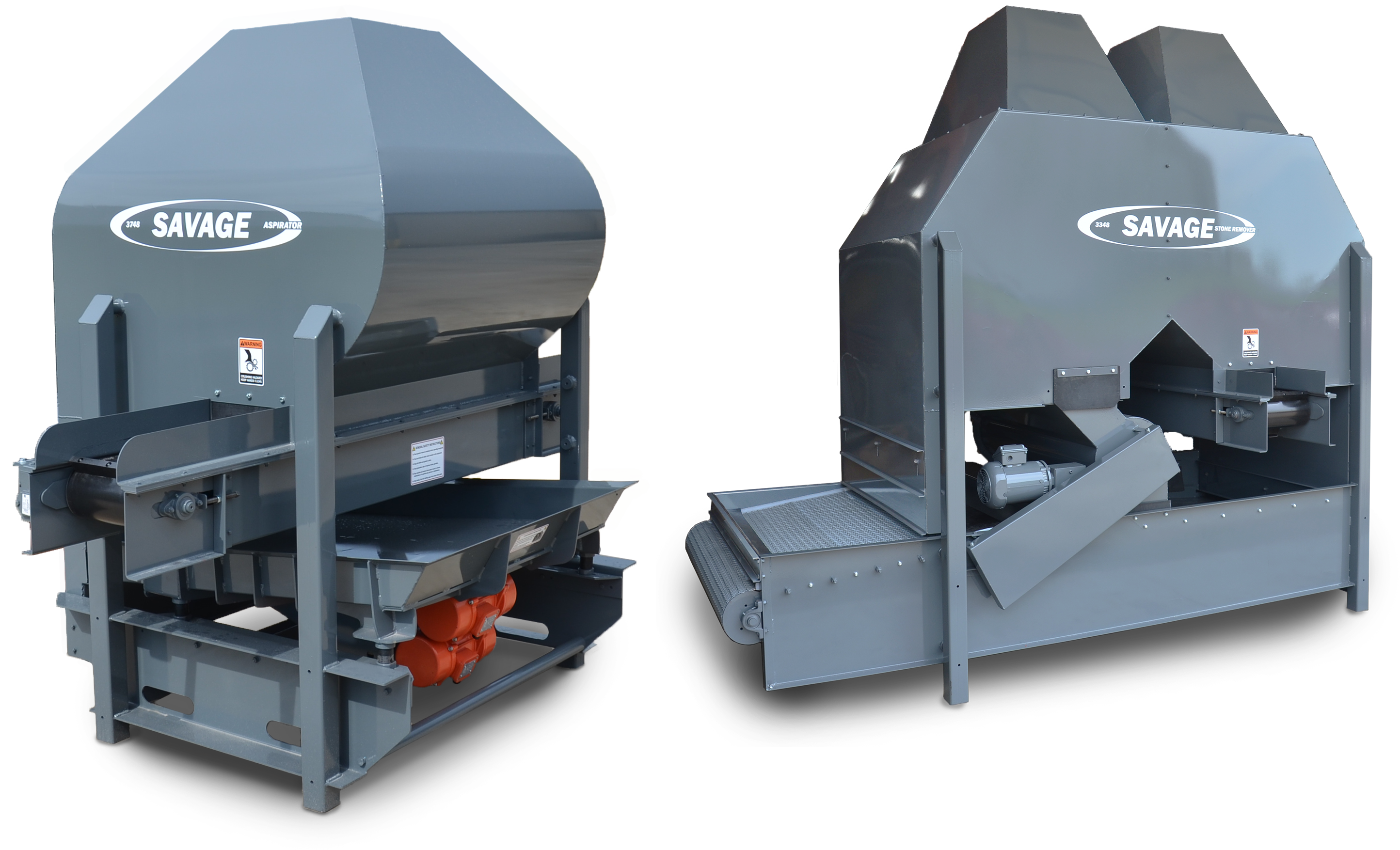 Aspirator and stone remover
The Savage Aspirator and Stone Remover are integral machines in almost every complete pecan cleaning plant. Depending on the volume of pecan product you are cleaning, you can order these machines in widths of 36", 48" or 60"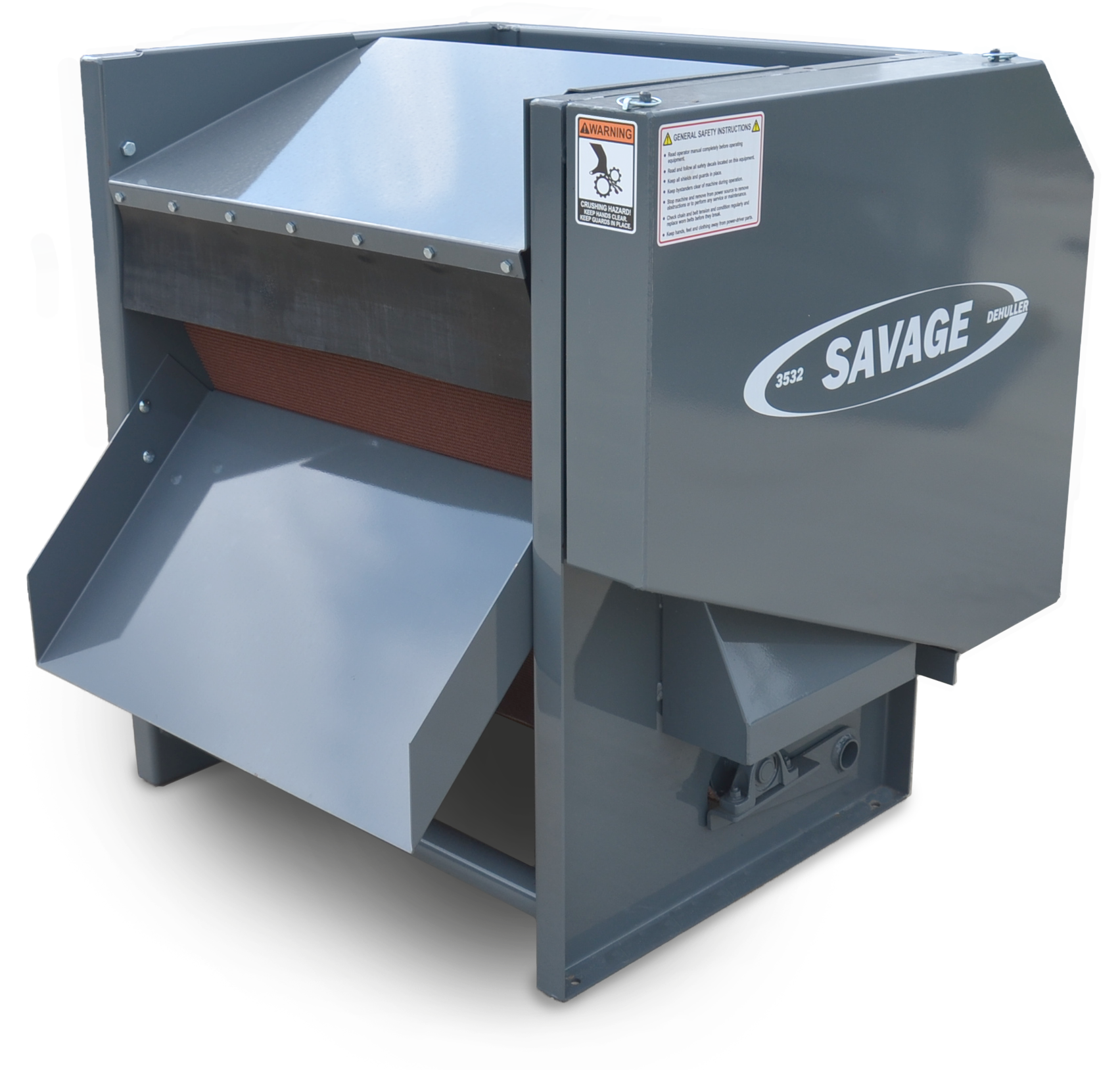 Dehuller
The Savage Dehuller can be an indispensable part of nut cleaning, especially in certain types of harvest conditions. Our unique design keeps the product in contact with the dehulling brush longer, removing the hulls far more effectively.
three lines of Savage equipment
redline orchard equipment
The Savage Redline is born of many decades spent growing and harvesting pecans. This rugged equipment is built to provide many years of service in the demanding orchard environment. Our Redline Equipment includes an extensive range of shakers, cleaners, blowers, sprayers, rakes, sweepers and harvesters.
Click the photo above to see REDLINE Equipment.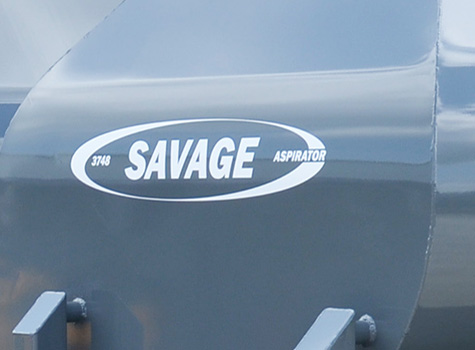 grayline cleaning equipment
The Savage Grayline equipment does the hard work of transforming tons of nuts, leaves, sticks, dirt, and rocks into tidy sacks of clean, marketable nuts. We manufacture many sizes of stick removers, sizing reels, de-stoners, de-hullers, belt & bucket elevators, grading tables, and aspirators.
Click the photo above to see GRAYLINE Equipment.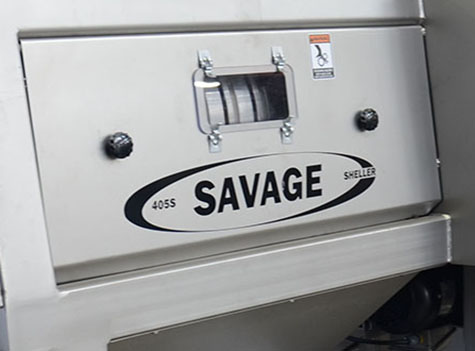 silverline shelling equipment
Our Silverline equipment is designed to efficiently process your nut crop. A Savage Silverline processing plant produces clean, consumer- ready nuts and can be scaled to suit any size operation. This line includes a variety of pecan crackers, shellers, meat sizers, bucket elevators and inspection tables.
Click the photo above to see REDLINE Equipment.

website navigation
Call, email or drop by
We're always glad to hear from our customers or folks that just have a question or comment. Please send us a message or give us a call. We WILL NOT share your contact information with anyone.
sign up for our quarterly newsletter
Four times each year, we publish PECAN COUNTRY NEWS. To see our latest edition, click on the image below. If you'd like to get this newsletter in your email each quarter, fill out the form to the right and select the "Yes, please!" button.