Silverline orchard equipment
click on any image below to learn more.
Pecan Crackers
Savage crackers have revolutionized the pecan-shelling industry in recent years. In North and South American, Australia and South Africa, these incredible machines are helping nut shellers, large and small, speed through tons of nuts and improve their bottom line.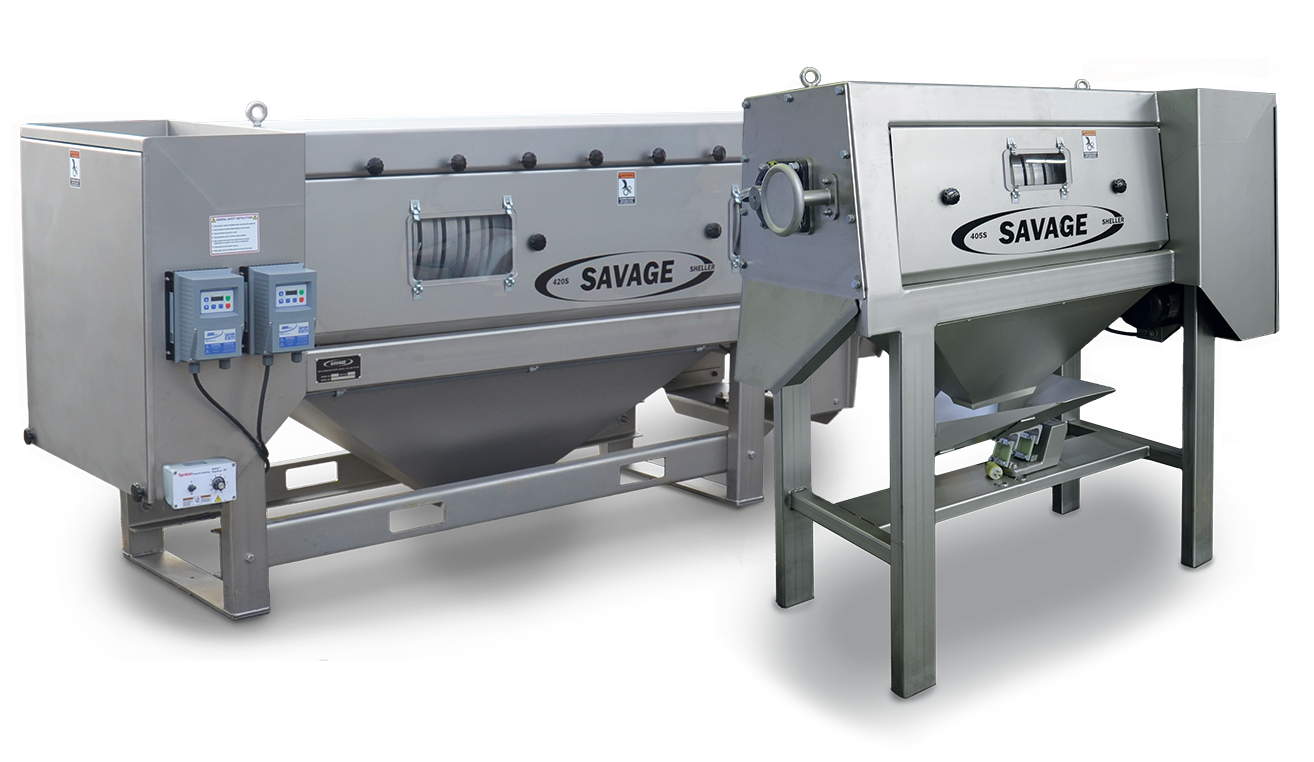 Shellers
After pecans are cracked, they are normally elevated into a Savage Sheller. Available in three sizes, these expertly crafted machines thoroughly and precisely separate the shells from the nut-meats.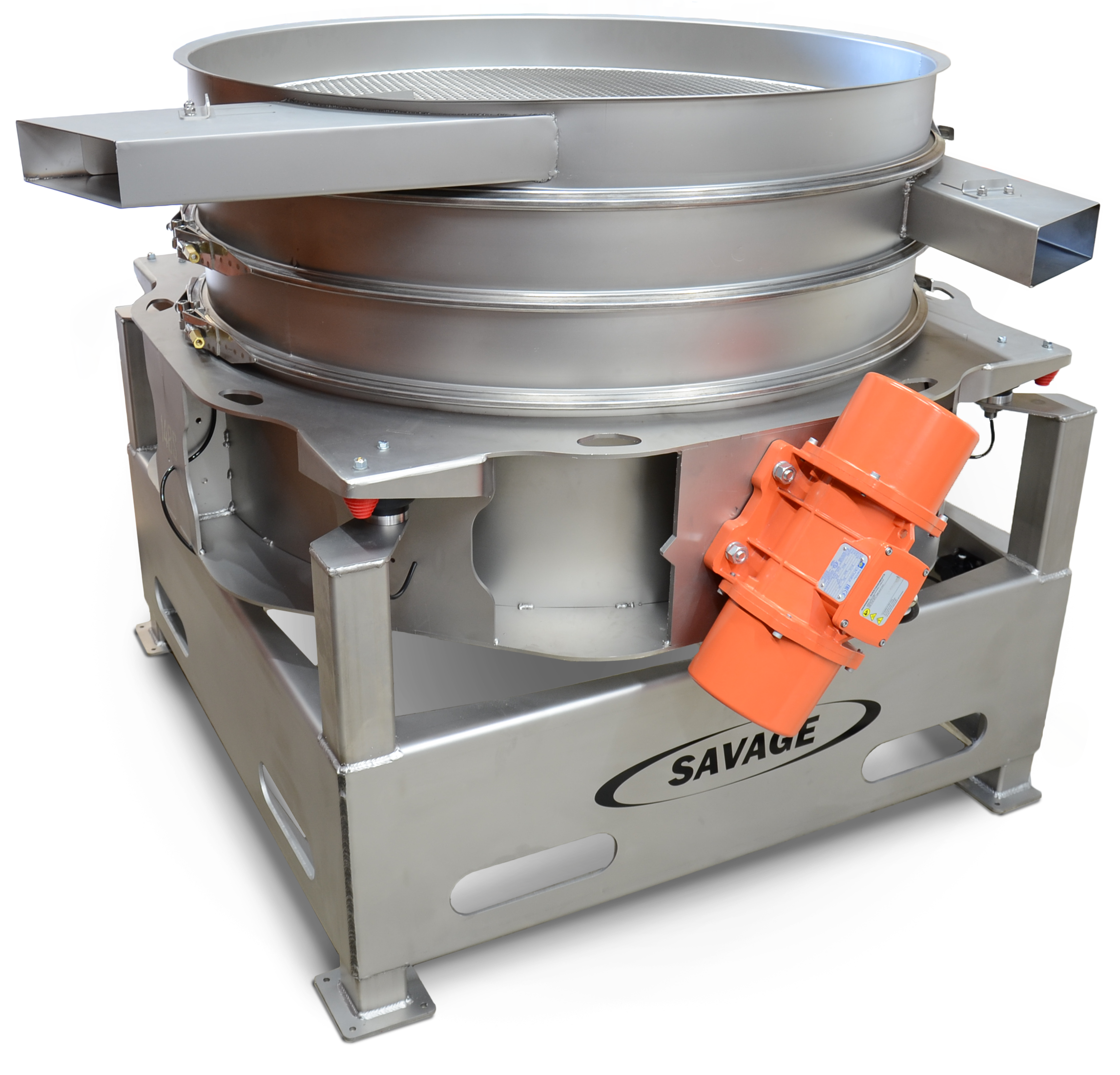 nut-meat sizer
Savage is proud to introduce the Model 148S industrial-volume Meat Sizer as the latest addition to our popular Silverline series. Speed and flexibility are the hallmarks of this machine.
other silverline equipment
Savage Equipment manufactures an array of machines that will enable you to build a complete nut processing facility customizable to your unique situation and requirements. All the Savage Silverline machines are constructed of durable, food-friendlly stainless steel.
More innovations coming
Savage Equipment is in the business of creating innovative equipment for nut growers and processors around the world. Stay tuned for even more great machines already in the works.
three lines of Savage equipment
redline orchard equipment
The Savage Redline is born of many decades spent growing and harvesting pecans. This rugged equipment is built to provide many years of service in the demanding orchard environment. Our Redline Equipment includes an extensive range of shakers, cleaners, blowers, sprayers, rakes, sweepers and harvesters.
Click the photo above to see REDLINE Equipment.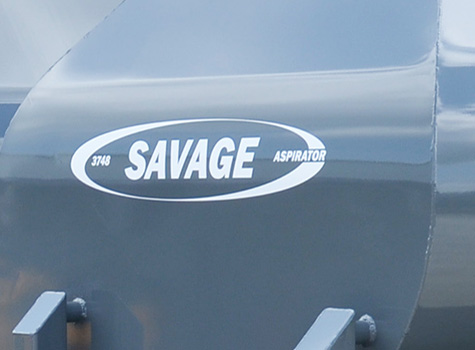 grayline cleaning equipment
The Savage Grayline equipment does the hard work of transforming tons of nuts, leaves, sticks, dirt, and rocks into tidy sacks of clean, marketable nuts. We manufacture many sizes of stick removers, sizing reels, de-stoners, de-hullers, belt & bucket elevators, grading tables, and aspirators.
Click the photo above to see GRAYLINE Equipment.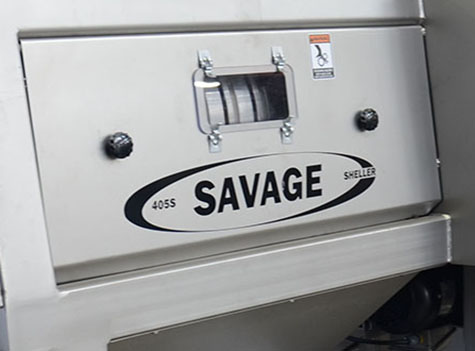 silverline shelling equipment
Our Silverline equipment is designed to efficiently process your nut crop. A Savage Silverline processing plant produces clean, consumer- ready nuts and can be scaled to suit any size operation. This line includes a variety of pecan crackers, shellers, meat sizers, bucket elevators and inspection tables.
Click the photo above to see REDLINE Equipment.

website navigation
Call, email or drop by
We're always glad to hear from our customers or folks that just have a question or comment. Please send us a message or give us a call. We WILL NOT share your contact information with anyone.
sign up for our quarterly newsletter
Four times each year, we publish PECAN COUNTRY NEWS. To see our latest edition, click on the image below. If you'd like to get this newsletter in your email each quarter, fill out the form to the right and select the "Yes, please!" button.