pecan crackers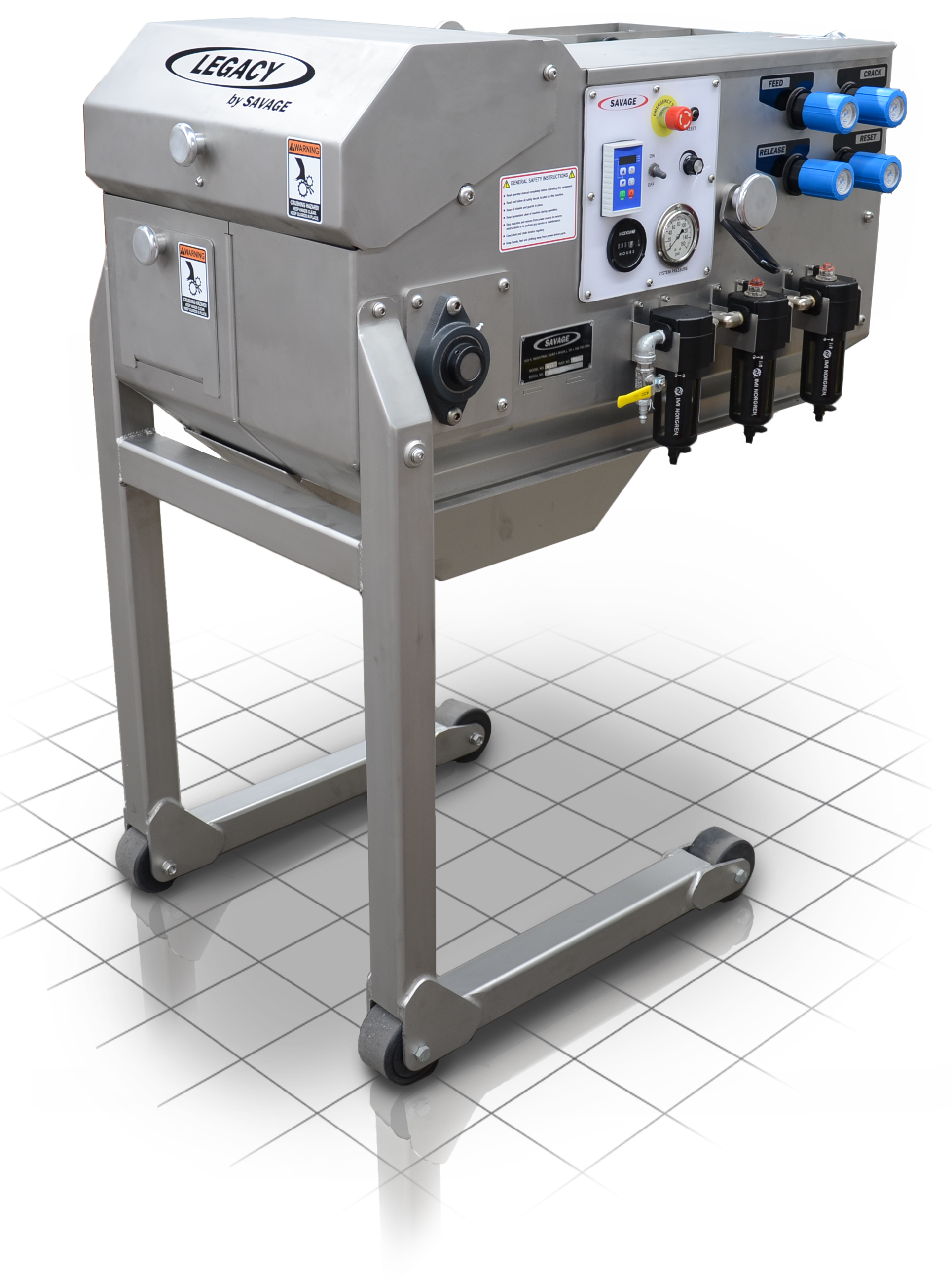 The new Savage Legacy Cracker cracks up to an amazing 750 nuts per minute and delivers even more complete halves.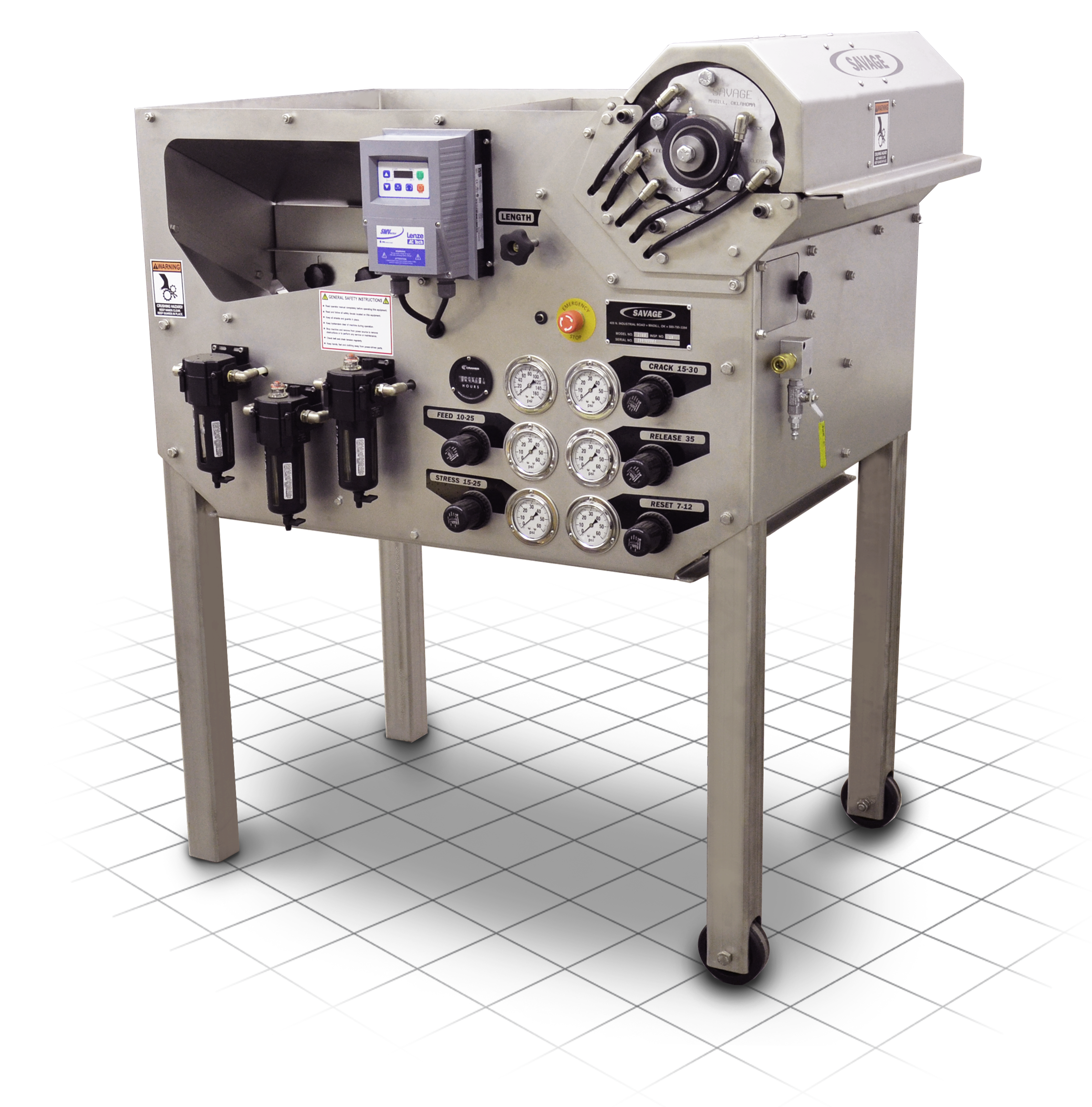 The Savage 238S Cracker has long been the leading workhorse of the pecan processing community. It can crack up to 400 nuts per minute and produces a very high percentage of complete halves.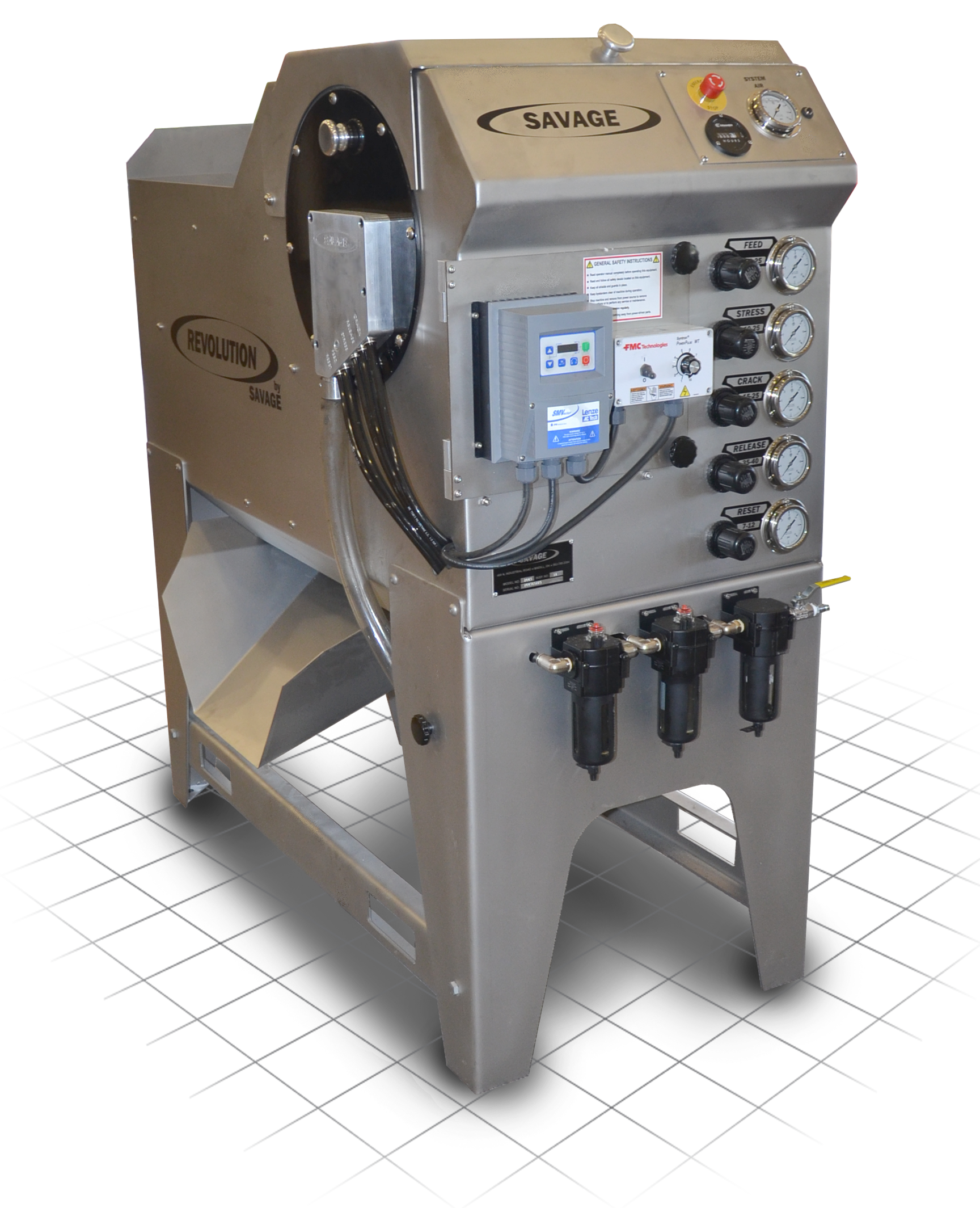 All three Savage Crackers are fabricated of food-friendly stainless steel. The 244S Cracker is capable of cracking up to 1200 nuts per minute.
Cracker 238S Video
Click/tap the image to the left to play a video of this machine from our Youtube channel, youtube.com/savageequipmentinc.

---
Pecan Shellers
Savage Shellers come in three sizes, and all of them allow very precise control that will provide consistent repeatable performance. Whatever the nut-meat size, these machines will thoroughly separate the shells.
Savage shellers are designed to accommodate every size of nut processing operation. Our largest machine, model 420S, can support three large 244S crackers and handle over 2100 pounds per hour.
Savage Shellers deliver a final product of high quality. This image shows what the product looks like after the nut-meats and shells exit the machine. You can also attach an adjustable aspirator just after the sheller that will vacuum off almost all of the shells.
Sheller Video
Click/tap the image to the left to play a video of this machine from our Youtube channel, youtube.com/savageequipmentinc.
---
nut-meat sizer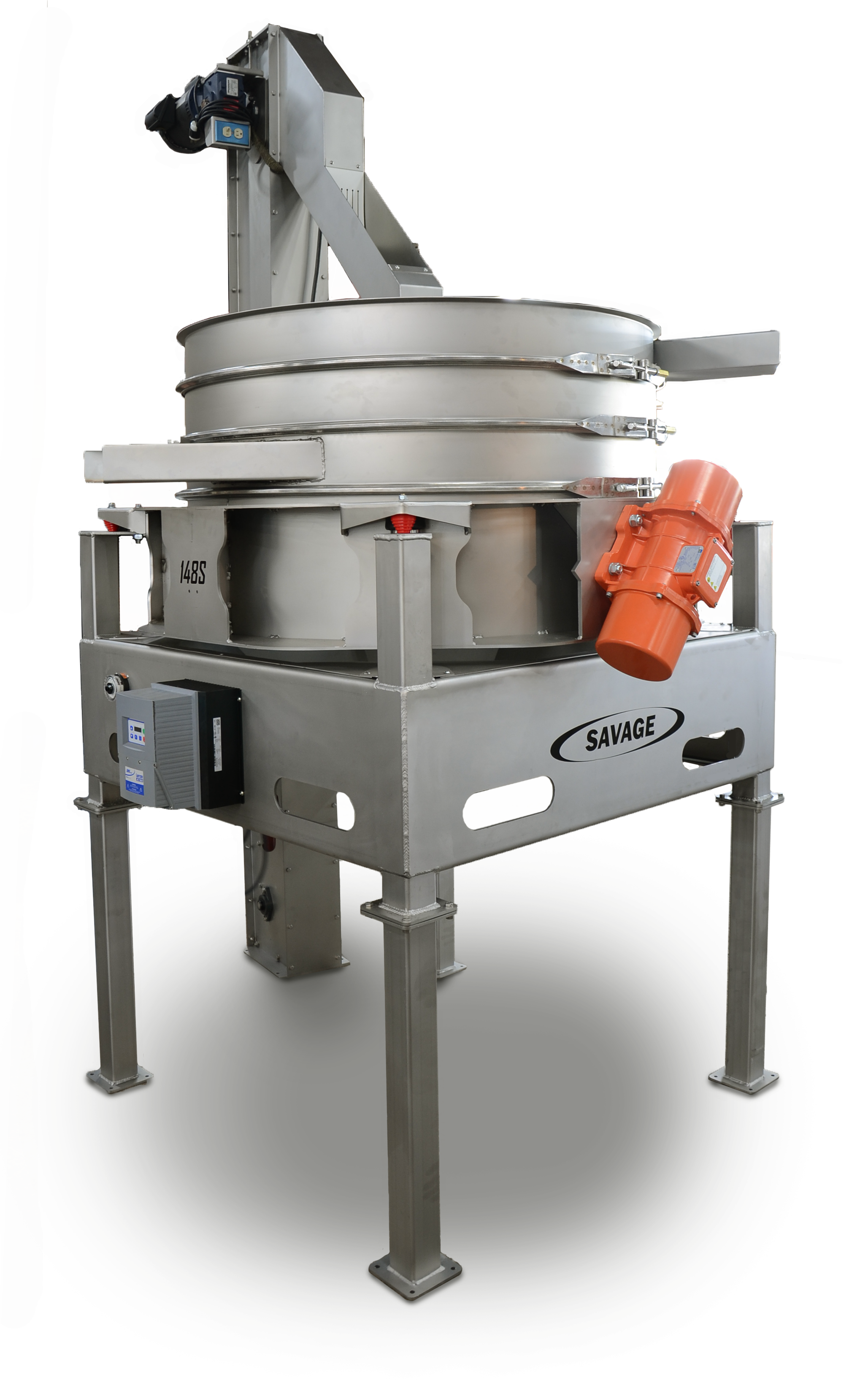 The 148S Sizer will size nuts faster than you could ever do before. The stacked sizing screens can be swapped out quickly. You can sort two, three, four or more sizes.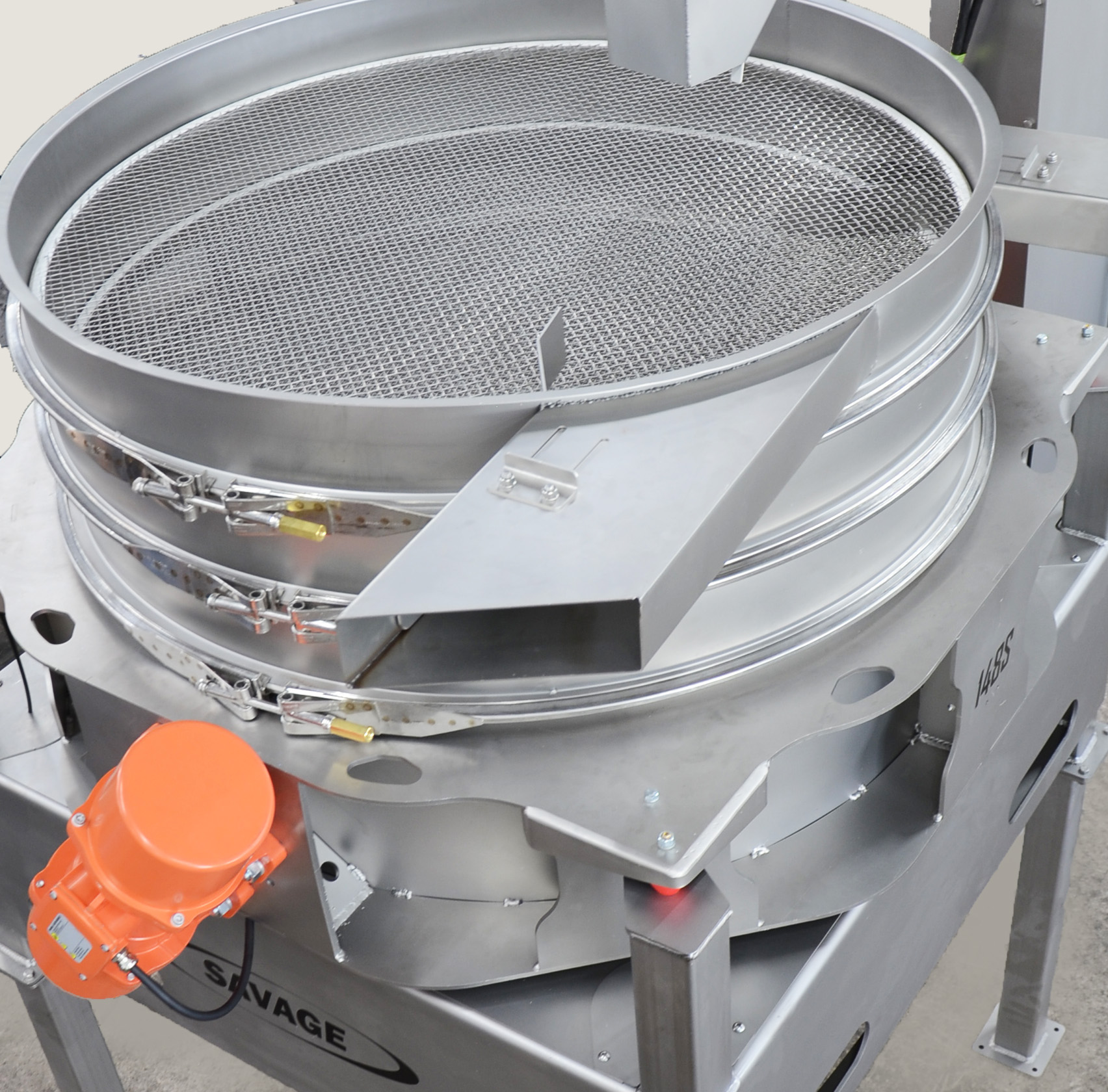 Complete pecan halves are discharged first which minimizes any scarring of the nut. Nut pieces of a specified size exit the machine at each subsequent discharge chute. These chutes can be oriented in almost any direction to accommodate your plant configuration.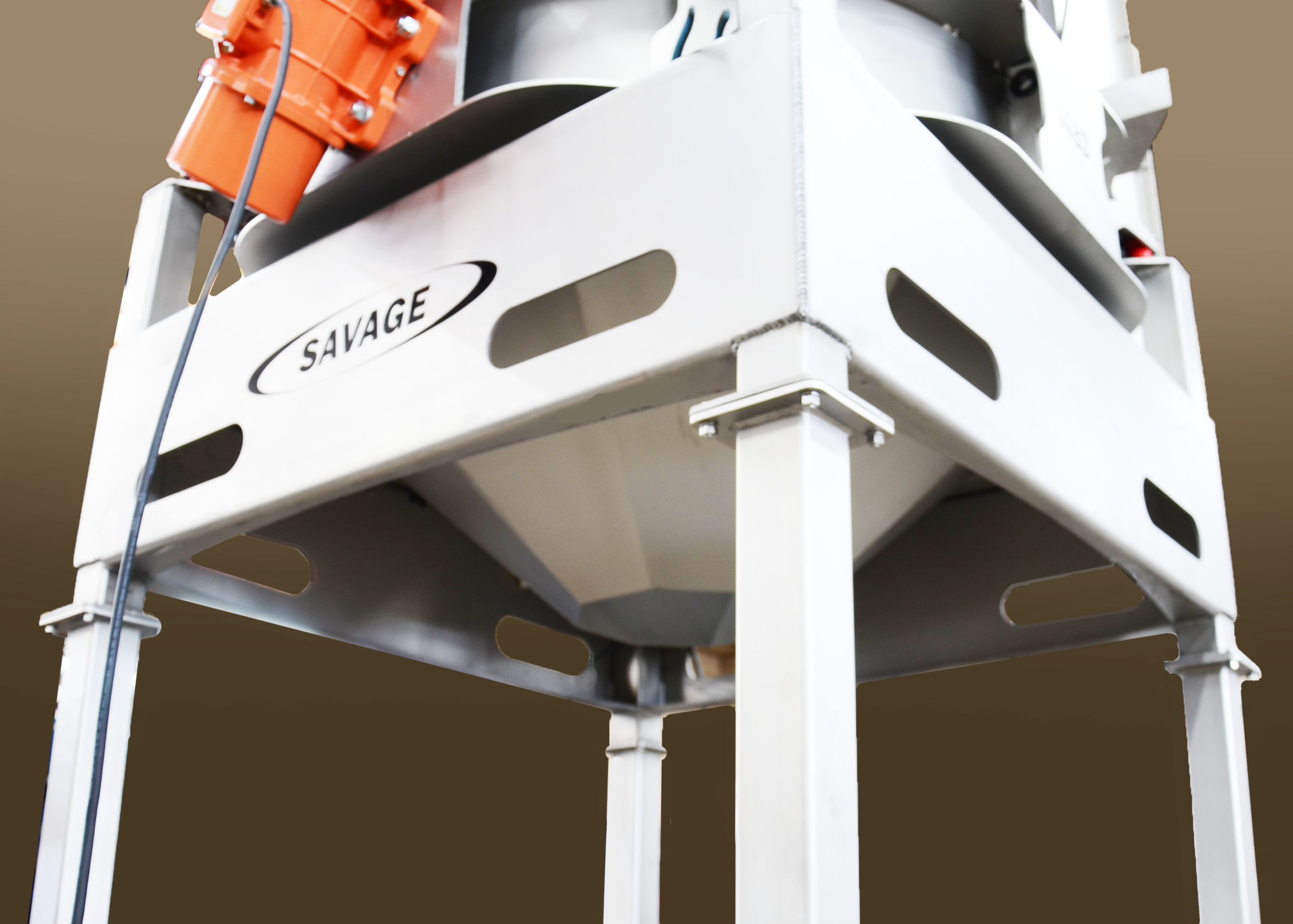 This view shows the underside of the Sizer. You can order your sizer with legs of almost any length to allow for your method of collecting or conveying the fine nut-meat that is discharged at the bottom of the screens.
---
Other Silverline equipment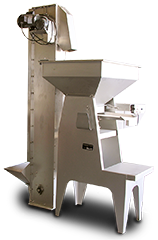 Above you see a 704S Bucket Elevator, commonly used to move the product from the Cracker to the Sheller and from the Sheller to an Inspection Table or Packaging Station. Also shown is the Packaging Table (522S), which is used for weighing and boxing (or bagging) the product for the consumer or shipment elsewhere.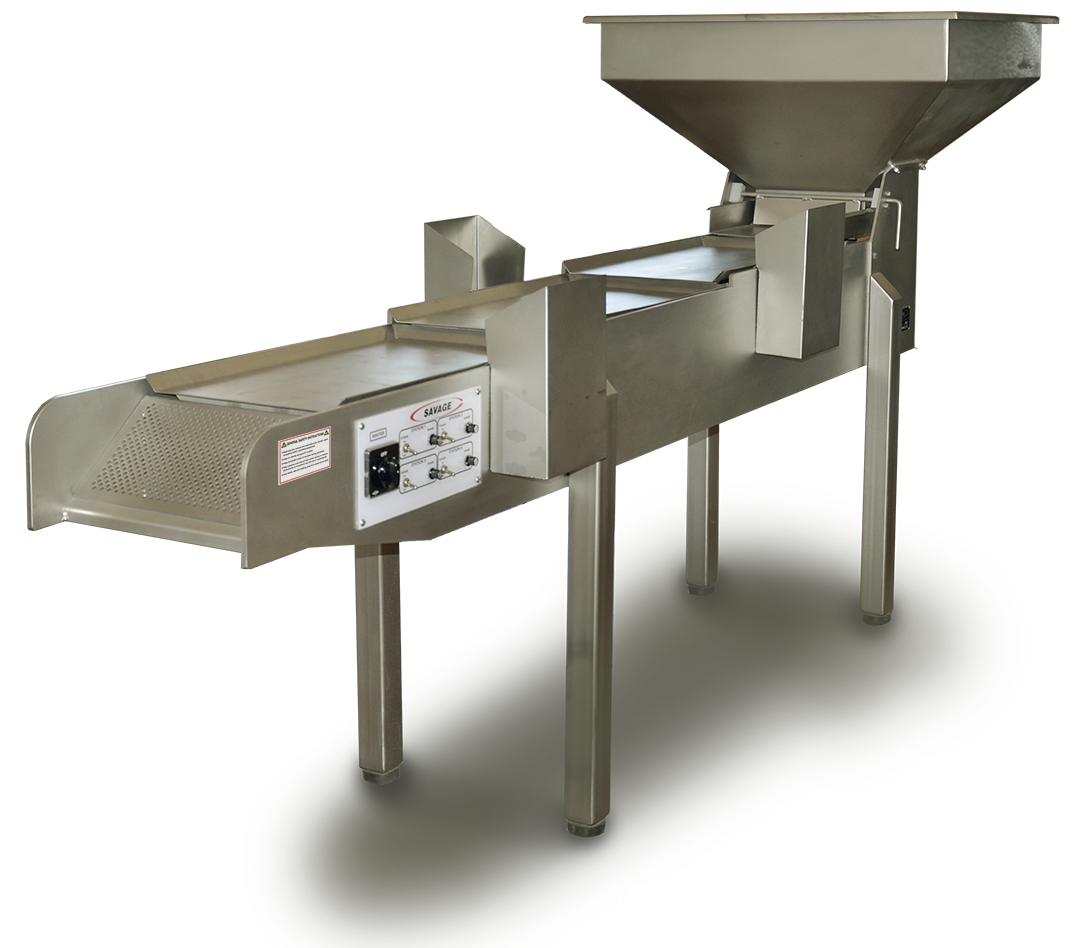 The 520S Inspection Table enables a final visual inspection of the processed nut-meats so that any remaining poor quality nuts and any shell pieces can be removed by hand. The vibrating table keeps the product moving efficiently, allowing operators to remove unwanted pieces and drop them into the conveniently located chutes.
The Savage 150S Meat Sizer is a great addition to any nut processing facility. The Sizer conveys shelled nutmeats across a series of four vibrating screens of increasing size. These screens can be customized to your needs if necessary. An optional large-capacity receiving hopper can be added to this machine.
---
three lines of Savage equipment
redline orchard equipment
The Savage Redline is born of many decades spent growing and harvesting pecans. This rugged equipment is built to provide many years of service in the demanding orchard environment. Our Redline Equipment includes an extensive range of shakers, cleaners, blowers, sprayers, rakes, sweepers and harvesters.
Click the photo above to see REDLINE Equipment.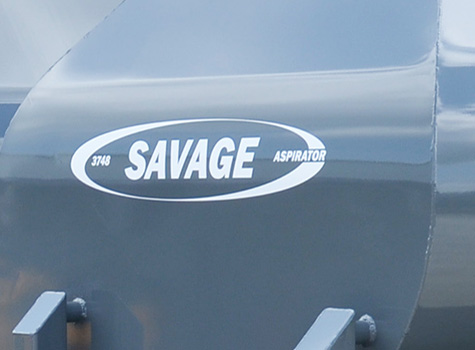 grayline cleaning equipment
The Savage Grayline equipment does the hard work of transforming tons of nuts, leaves, sticks, dirt, and rocks into tidy sacks of clean, marketable nuts. We manufacture many sizes of stick removers, sizing reels, de-stoners, de-hullers, belt & bucket elevators, grading tables, and aspirators.
Click the photo above to see GRAYLINE Equipment.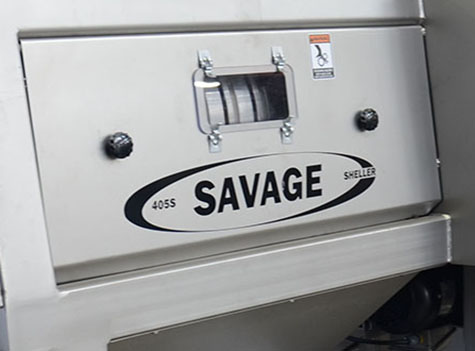 silverline shelling equipment
Our Silverline equipment is designed to efficiently process your nut crop. A Savage Silverline processing plant produces clean, consumer- ready nuts and can be scaled to suit any size operation. This line includes a variety of pecan crackers, shellers, meat sizers, bucket elevators and inspection tables.
Click the photo above to see SILVERLINE Equipment.

website navigation
Call, email or drop by
We're always glad to hear from our customers or folks that just have a question or comment. Please send us a message or give us a call. We WILL NOT share your contact information with anyone.